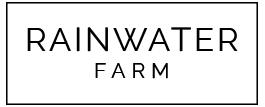 HANDMADE, HONEST, BETTER-FOR-YOU SKINCARE HANDCRAFTED BY THE SOUDER FAMILY IN TENNESSEE SINCE 1992
The driving force behind every aspect of our business is "Do No Harm," to either the people who use our products or to the environment in which we live. When you buy our soap and skincare products, you can trust that our ingredients will be pure, non-toxic, all-natural, and nourishing – used and loved by every member of the Souder family. And just as importantly, you'll love the way your skin feels after using.
Educational Series: Laundry Soap
While many commercial laundry products promote themselves as being "free & clear," they are chock full of toxic chemicals and fragrances that are extremely harmful for your body and the environment. These chemicals not only irritate your skin, but they...
Educational Series: It Takes a Thief Products
Are you someone who always gets sick during cold and flu season? You may have just found your new best friend. Before I get into details, though, let's start with the story behind my It Takes a Thief Products. Back...